Safety Blitz with Rodney Harrison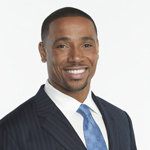 Rodney Harrison, the three-time All-Pro and two-time Super Bowl champion, joined NBC's Emmy-nominated studio show Football Night in America as an analyst in 2009, and has drawn significant critical acclaim for his blunt, hard-hitting style in just three seasons.
In addition to his role on Football Night In America, Harrison also hosts Safety Blitz with Rodney Harrison, a two-hour weekend NFL talk show for NBC Sports Radio.
Harrison's first experience working with NBC Sports came as part of the network's Super Bowl XLIII pre-game coverage after he retired from professional football after a 15-year-career in which he made three Pro Bowl appearances. He is the only player in NFL history with at least 30 career sacks and 30 career interceptions.
While with the Patriots from 2003-08, Harrison was an anchor of the defense that helped the team win two Super Bowls. Prior to joining the Patriots, Harrison played nine seasons with the San Diego Chargers. In his rookie season, the Chargers made the Super Bowl but lost to the San Francisco 49ers. Renowned as a clutch performer, the hard-hitting safety had seven interceptions in 13 career NFL Playoff games.
Off the field, Harrison's Patriots' teammates honored him with the 2006 Ed Block Courage award for the player who best exemplifies the principles of courage and sportsmanship while also serving as a source of inspiration. In 2005, he participated in an officiating internship at NFL Europe's training camp in Tampa, Fla., to learn more about the responsibilities of an NFL referee in anticipation of a potential post-football career.