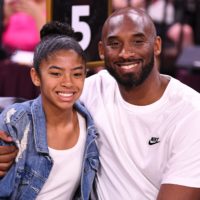 It's trite. It's hackneyed. It's cliche. It's probably also a column I've written or a segment I've done on radio. "What are you thankful for this year, sports fans?"
Hey, when there's this much chaos swirling around us, when 2020 has landed so many body blows, there's certainly plenty to be grateful for. For any reasonable brain just reading this piece in good health and having a moment to think about the inanity of sports means your year has been better than many people's. But let's upend this apple cart. Plenty has been aggravating this year in sports. What are we not thankful for this holiday? Which packages would we return to the sender? Let's spin that big Price Is Right wheel backwards against the Earth's axis. Let's look at the half-empty glass through the bottom. Let's pick apart a grueling year in sports that handed us rotten, exploding, poisonous lemons and asked us to make meringue pie. 
MLB's labor food fight. When the entire world is delicately moving through a pandemic, the economy is taking a beating, jobs are drying up and millionaires and billionaires bicker over decimal points, it's slightly tone deaf. Whether it was the players grousing about prorated salaries, or owners suggesting they're not turning a profit in this billion-dollar enterprise, it all stunk. We finally got a baseball season. We eventually got a World Series champion. But the road there was a headache-inducing funhouse of blaring noises. 
The legends we lost. There was a stretch in mid-summer where every week brought news of another sports icon passing. Tom Seaver, Al Kaline, Whitey Ford, Lou Brock, Bob Gibson and Joe Morgan all passed away before we caught our breath from the previous one. In football, we lost Gale Sayers, Herb Adderley and Paul Hornung. In college basketball, John Thompson and Lute Olson nearly passed away on the same day. We lost Wes Unseld, Jim Kiick, Joe Bugel, Pat Dye, Johnny Majors, and Jerry Sloan. David Stern changed the NBA. Don Larsen pitched a perfect game in the World Series. Don Shula won more games than any coach in NFL history. Diego Maradona is one of the greatest athletes of the 20th century. And, the most devastating of all, Kobe Bryant. The year was crushing with the loss of so many heroes. 
Empty buildings. The games actually being played have been vital to our sanity. But sterile environments, empty arenas, piped-in crowd noise, and oversized signage have left us feeling empty. The NHL did an admirable job hosting the playoffs and crowning a deserving champ. The hollow emptiness of the buildings was jarring, though, when compared to the traditional dizziness and emotional rollercoaster of hockey's postseason. Watching the crowd heave with every shift up and down the ice is usually like witnessing 20,000 simultaneous open heart surgeries. College football's rollicking atmosphere—the students, the bands, the loony fans—brings so much color and fun to the games. It's just not the same in front of a sea of empty bleachers. The Bills, Raiders and Browns could all be in the playoffs. Imagine none of their diehard fans being allowed in the building. Ugh. 
The injuries. Joe Burrow's ACL. Dak Prescott's knee. Justin Verlander's Tommy John. Klay Thompson's slew of injuries. Steph Curry's hand. Kevin Durant's lingering health. Far too many of our stars were sidelined in '20, robbing us of a more complete picture to this very incomplete sports landscape. 
The cancellations. COVID postponements became part of the sports lexicon. A game wasn't certain to be played until both teams were in uniform and on the sidelines this year. The Marlins took a longer mid-season break than an HBO series. College football had more cancellations than a school district in a snowstorm. The NFL moved games off of primetime, then into primetime. But the big meatball was on Thanksgiving, when the football gods robbed us of Steelers-Ravens. One final kick in the junk. As a sports fan, nothing was as devastating in '20 as learning Turkey Day meant the Lions, Andy Dalton and being forced to talk to our family after dinner. 
Damon Amendolara, known by his fans as D.A., hosts "The D.A. Show," from 6:00AM-10:00AM, ET, across the country on the nation's largest 24/7 major-market radio network. "The D.A. Show" is known for its unique perspective on sports, tongue-in-cheek sense of humor, colorful listener interaction, and candid interviews with athletes and coaches. Amendolara also appears regularly on NFL Network as part of the "NFL Top 10" documentary film series, CBS television and SNY TV. He is a Syracuse University grad and native of Warwick, N.Y.