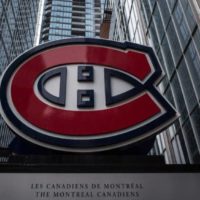 The Montreal Canadiens have advanced to the Stanley Cup Final for the first time since 1993, after defeating the Vegas Golden Knights 3-2 in overtime on Thursday at the Bell Centre. Artturi Lehkonen clinched the win for the Canadiens with an overtime game-winner following passes from Phillip Danault and Brendan Gallagher.
The Canadiens took the series from the Golden Knights 4 games to 2 in the best-of-7 matchup. Montreal will now face either the Tampa Bay Lightning or New York Islanders in the Stanley Cup Final.
Tampa will host New York for Game 7 of its Stanley Cup semifinal series tonight, 6/25 at 8 p.m. ET in Amalie Arena.
Editorial credit: BalkansCat / Shutterstock.com