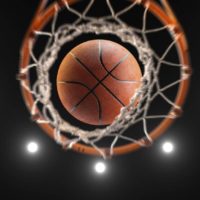 Chris Paul dominated in Game 1 of the NBA Finals, the first Finals game of his career, and led the Phoenix Suns to a 118-105 win and a 1-0 series lead over the Milwaukee Bucks.
Paul — an 11-time All-Star — scored 32 points and had nine assists in Tuesday night's Game 1, becoming the first player since Michael Jordan to post at least 30 points and eight assists in a Finals debut.  Five of Paul's teammates hit double-figures in the scoring department, including Devin Booker (27 points, six assists, three steals) and Deandre Ayton (22 points, 19 rebounds).
Giannis Antetokounmpo, who rejoined Milwaukee's starting lineup for the first time since suffering a knee injury in Game 4 of the Eastern Conference finals, totaled 20 points, 17 rebounds and four assists in the loss. Khris Middleton led all Bucks players with 29 points.
Phoenix and Milwaukee will face each other again Thursday, July 8th at 9 p.m. ET, airing on ABC.